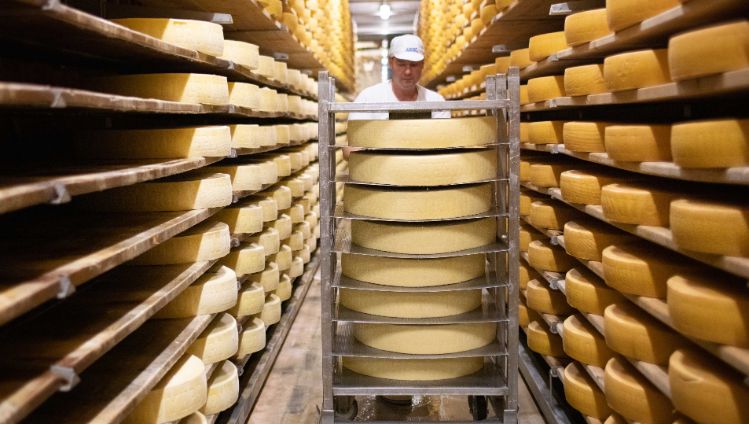 For centuries, Swiss cheeses have been produced by passionate craftsmen according to age-old recipes and a mission of quality. This respect for tradition means that today, you can savour cheeses of exceptional quality and specialities from all corners of Switzerland.
Each wheel of cheese is prepared with great patience and precision, with the utmost respect for our raw material: fresh milk from neighbouring farms and milk producers that is processed the very same day. This love of milk is also what drives us to make 100% natural cheeses, without any additives, colourings or flavour enhancers, to offer you nature's best.
The desire to share our expertise with the rest of the world and to create moments of pleasure, exchange and discovery drives us, each and every day.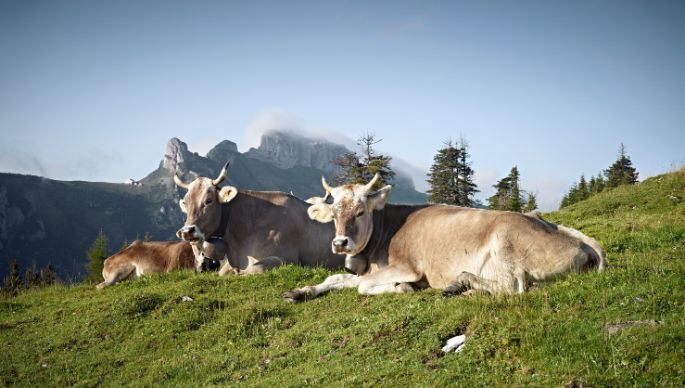 Our link to the past does not hinder our awareness of modern issues. We care deeply for the environment and for the welfare of our cattle beasts. After all, we would be nothing without our cows! It is only natural that we treat them with respect, which is why we provide living conditions that allow them to flourish and express their natural behaviour. Cows are raised with space and freedom, with the best quality food, and are protected by some of the strictest animal protection laws in the world.
Another way that we care for the environment is by continuously striving to improve our processes. We regularly conduct audits to find new ways to reduce our GHG emissions and save resources.
Our mission is simple: to continue to offer you the best cheeses in the world while taking care of your health, the animals and our planet.