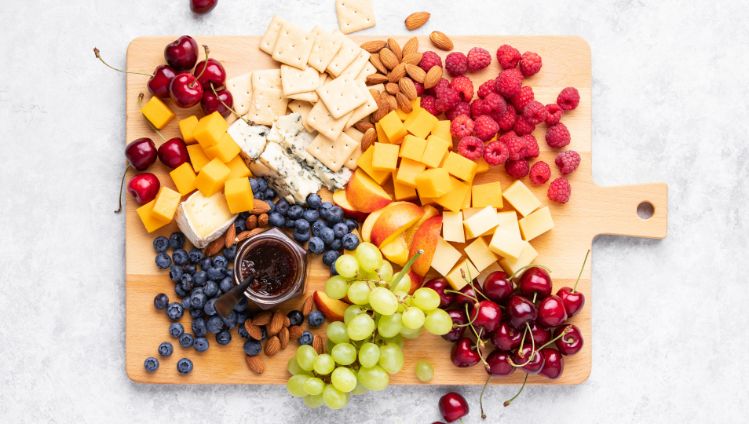 Swiss Cheese and Cheese from Switzerland: What's the Difference?
So what exactly is "Swiss cheese", and how does it differ from cheese from Switzerland? We take a look!
Have you ever heard of "Swiss cheese"? Considering that dozens of different varieties of cheese come from Switzerland, this term can be confusing. So, what exactly is "Swiss cheese" and how does it differ from cheese from Switzerland? Let's investigate!
What is Swiss cheese?
In North America, the term "Swiss cheese" refers to cheeses made in Canada and the United States that are similar to Emmentaler. So if you find a cheese that says 'Swiss cheese', it is simply an imitation of the famous Swiss cheese with holes in it.
Genuine Swiss Emmentaler PDO (Protected Designation of Origin) has been made since the 13th century in the Emme Valley, the region from which it takes its name. The cheese is made from the highest quality raw milk according to an ancient recipe. Today, only 110 cheese dairies are licensed to produce Emmentaler in the traditional way.
Furthermore, Emmentaler is a difficult cheese to imitate as it comes in different flavours and degrees of intensity, depending on how long it has been matured. Classic Emmentaler (minimum four months maturation) has a mild, nutty flavour, while Reserve Emmentaler (minimum eight months maturation) is more full-bodied and Cave-Aged Emmentaler (minimum twelve months maturation) has a very intense taste. Emmentaler is a cheese of many flavours!
The Emmentaler designation is only protected in Europe. This means that different countries can also make their own Emmentaler. But if you are looking for a truly authentic cheese, it is best to choose one from Switzerland! After all, it is the milk from Swiss cows grazing on alpine grasses and hay that gives the cheese its distinctive character.
How well do you know cheese from Switzerland?
Thus, the name "Swiss cheese" is very simplistic, since there are many different types of cheese from Switzerland: from soft to extra hard, from mild to flavoursome. For example, have you heard of Vacherin Fribourgeois, Appenzeller or Tête de Moine? These cheeses are as representative of Switzerland as Emmentaler.
What distinguishes cheeses from Switzerland is the high-quality milk with which they are produced and the artisanal way in which they are made. Most of Switzerland's cheeses are made by hand, according to traditional recipes, in small cheese dairies that receive fresh milk from nearby farms every day.
We hope this article has inspired you to discover the full range of real Swiss cheeses!