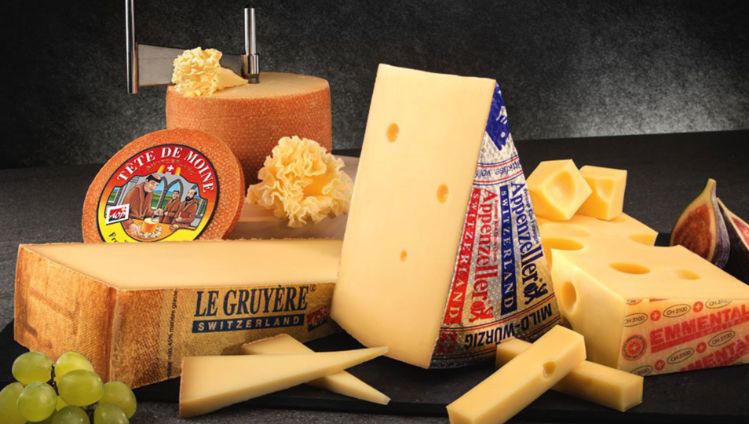 Certifications and Seals of Quality
In Switzerland, numerous designations and certification labels let consumers know about cheese composition, production standards and processing. Here are the most important ones to know.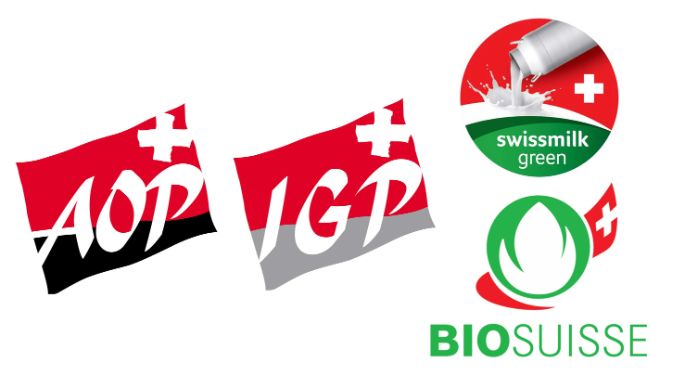 AOP and IGP: Certified Authenticity
Many cheeses from Switzerland are traditional specialities closely linked to their region of origin. The AOP (PDO) and IGP (PGI) seals of quality guarantee the origin of the various types of Swiss cheeses, in addition to the production processes and the quality of the products.
AOP stands for "Appellation d'Origine Protégée", or "Protected Designation of Origin (PDO)" in English. Products with this designation are made, processed and refined in a specific region of Switzerland. For cheeses, this means that the milk comes from the same region where they are made and matured by traditional methods. For example, a Gruyère AOP can only be produced near the town of Gruyère, with milk from the region, according to specific quality requirements.
IGP stands for "Indication Géographique Protégée", or "Protected Geographical Indication (PGI)" in English. IGP cheeses are either produced, processed or made in the place of origin. For example, an IGP cheese can be made in the place of origin with milk from another region.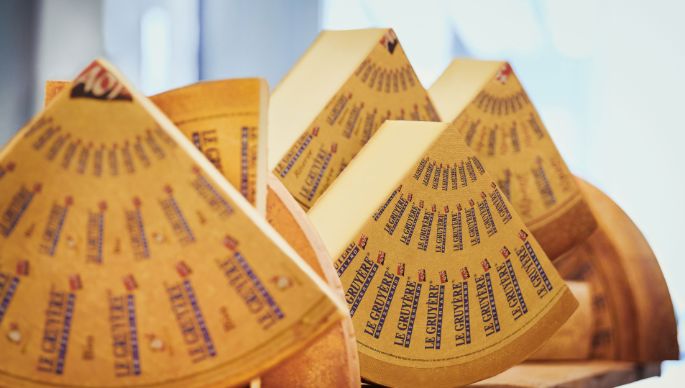 Bio Suisse: Organic From Farm to Table
Bio Suisse is a federation of some 7,450 Swiss organic farmers. A cheese can only be certified as Bio Suisse if everything in it is organic. The basis for this certification lies in responsible animal welfare.
Cows on Bio Suisse farms are fed roughage of at least 90% Swiss origin, i.e., fresh grass, grasses and hay. The use of concentrate feed, such as cereals or soya, is limited to 5%. Organic cheese is processed with great care to ensure that valuable raw materials retain their natural properties, such as the high level of omega-3 fatty acids in organic Swiss milk. Additives and excipients are not used, and the products are always GMO-free. This means that certified organic Swiss cheeses promise a unique taste experience that you can feel good about eating.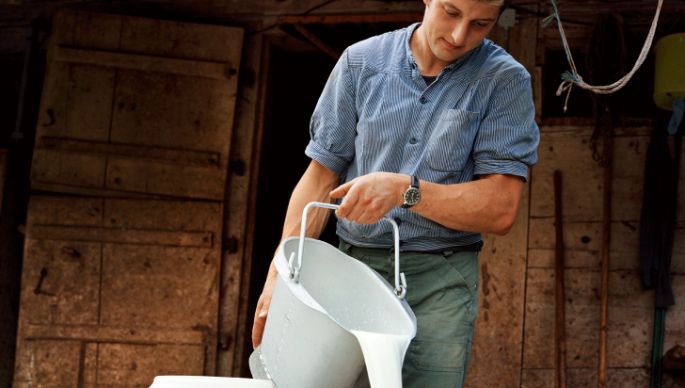 Swissmilk Green: The New Industry Standard for Sustainable Swiss Milk
The Swiss dairy industry is recognized the world over for its exceptional quality, sustainability and animal welfare practices. In 2019, Switzerland decided to raise the bar even higher by introducing the "swissmilk green" certification for sustainable milk. To achieve certification, dairy farmers must meet ten basic requirements plus a choice of two additional requirements relating to animal welfare, feeding, regionality and health.