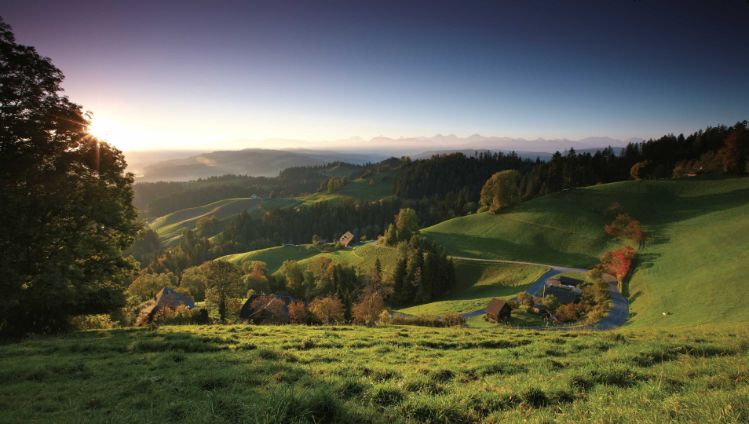 Switzerland, The Land of Cheese
In Switzerland, cheesemaking is not just a passion, it is a necessity. Around 80% of its agricultural land is not suitable for arable farming. It is, however, well suited to raising livestock. Furthermore, without cows, the meadows and pastures would soon become overgrown.
There would be a significant impact on biodiversity if this land was not farmed appropriately. People would no longer live in the mountain areas and popular leisure and recreation spots would disappear. Swiss dairy farming is one of the most sustainable types of agricultural production. Its importance for the national economy goes beyond food production; it also secures work and income for many people in many sectors.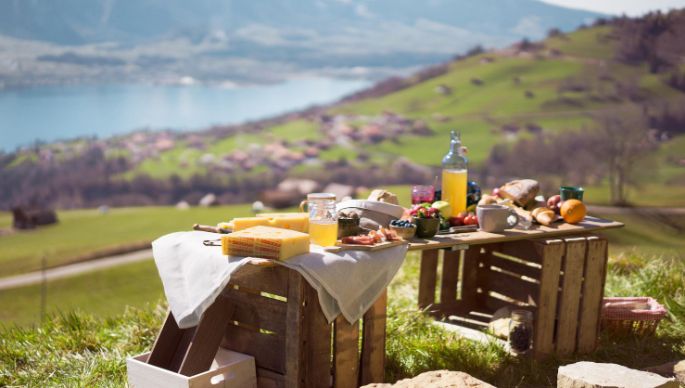 Almost half of the milk production of Switzerland is processed into cheese. In 2017 alone, around 189,000 tonnes of cheese were produced. Swiss cheese is renowned for its quality, natural goodness and taste. Its production is governed by strict regulations, controls and environmental requirements. It is no wonder that cheese is a popular and important part of the population's daily diet, who consume an average of 21 kilos per year per person! Swiss cheese is also popular abroad: some 40% of the cheese produced is exported worldwide.